About The Animal Dental Center
Our doctors and staff know that your pets are special members of your family and we care for each one of them as if they were our own. Whether your pet is in need of a comprehensive annual veterinary dental cleaning or has a more complex condition or disease, you can be confident they will receive the highest level of care from our board certified veterinary dentists, specialized technicians, and staff members. At the Animal Dental Center we provide both general and specialized dental care and oral surgery for dog and cats, and in some circumstances, even exotic animals. Our doctors are Board Certified Specialists in veterinary dentistry and are highly experienced in every aspect of veterinary dentistry including pet dental cleanings, periodontal disease, fractured teeth, oral cancers, and oral-maxillofacial trauma, all of which require in-depth knowledge of veterinary dentistry, oral surgery and anesthesia to achieve optimal outcomes for these pets.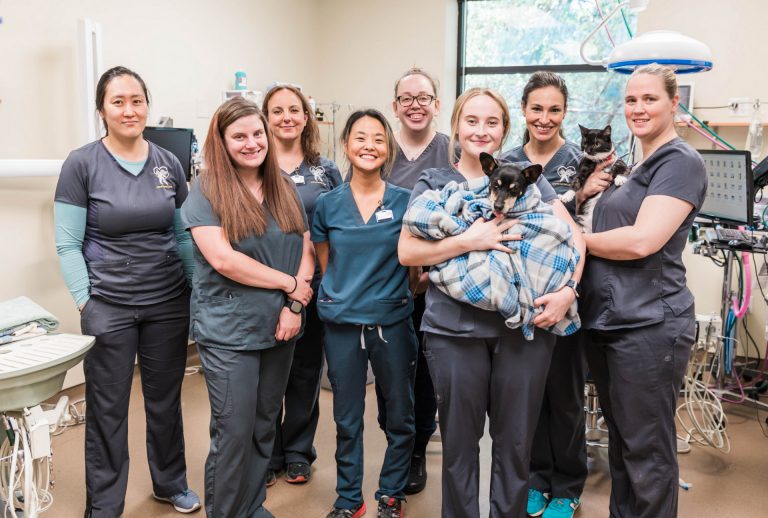 Primary care veterinarians are highly skilled at providing excellent basic health care for pets. Sometimes, however, through regular screening, they uncover chronic or serious medical issues in a pet. At that point, they may refer the pet to a specialist to provide an advanced level of expert advice or care. This is no different from your primary care physician referring you to specialists for specific health conditions.
The Animal Dental Center specialist team is an extension of the services offered by your general veterinarian. We provide the advanced support necessary to manage dental and maxillofacial disease in your pet.
Because we are a referral facility, the Animal Dental Center does not provide routine veterinary care. Any pre-operative tests to determine your pet's anesthetic health risks should be done by the referring veterinarian. Any diagnostic testing related to the oral problem will be completed by our specialty team. You can reach all our offices at (410) 828-1001 to schedule a consult (with same-day procedures available!) or with questions about veterinary dental continuing education courses.
Animal Dental Center Locations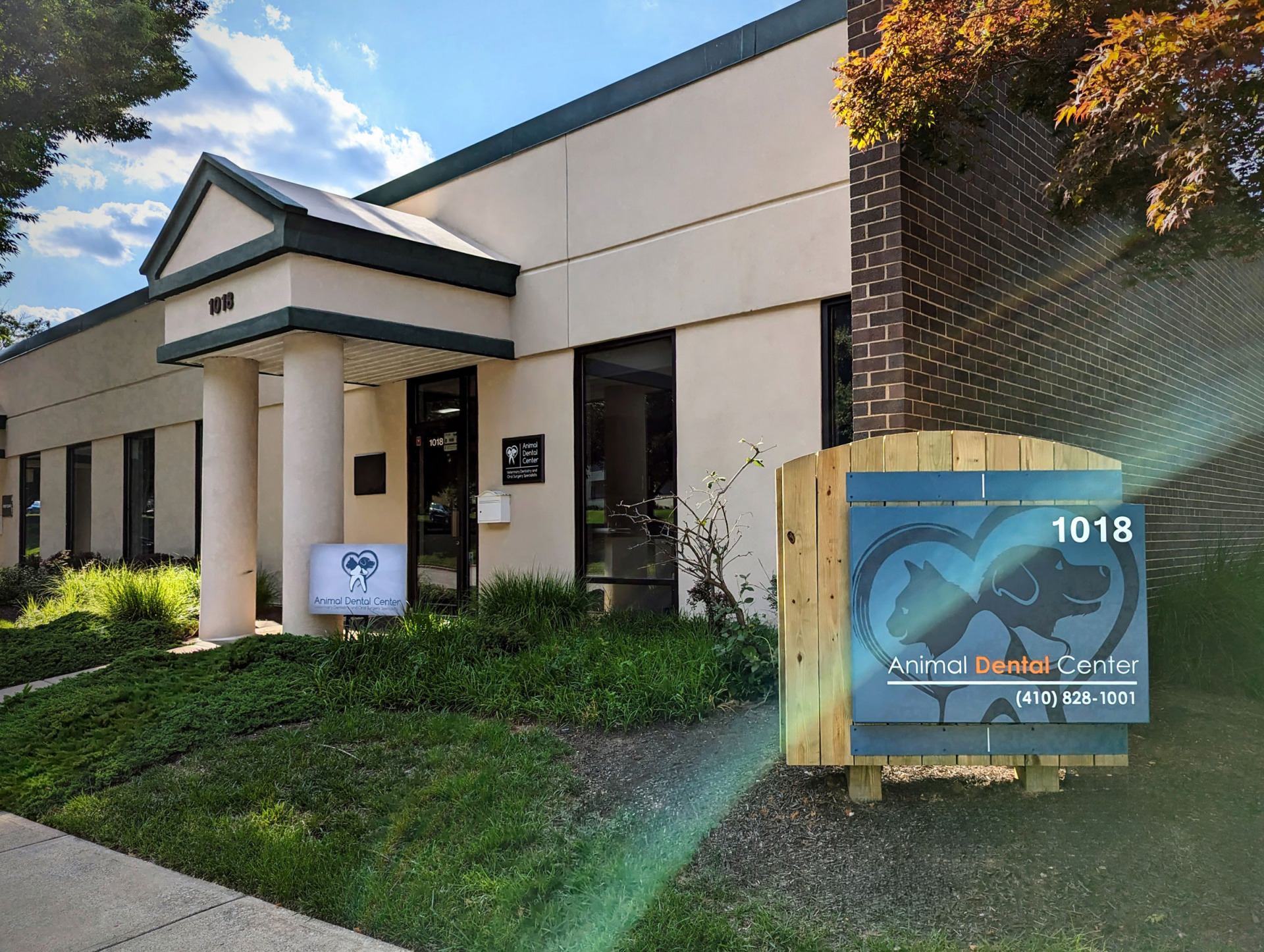 Animal Dental Center
Towson, MD
Animal Dental Center
Annapolis, MD
Animal Dental Center
Columbia, MD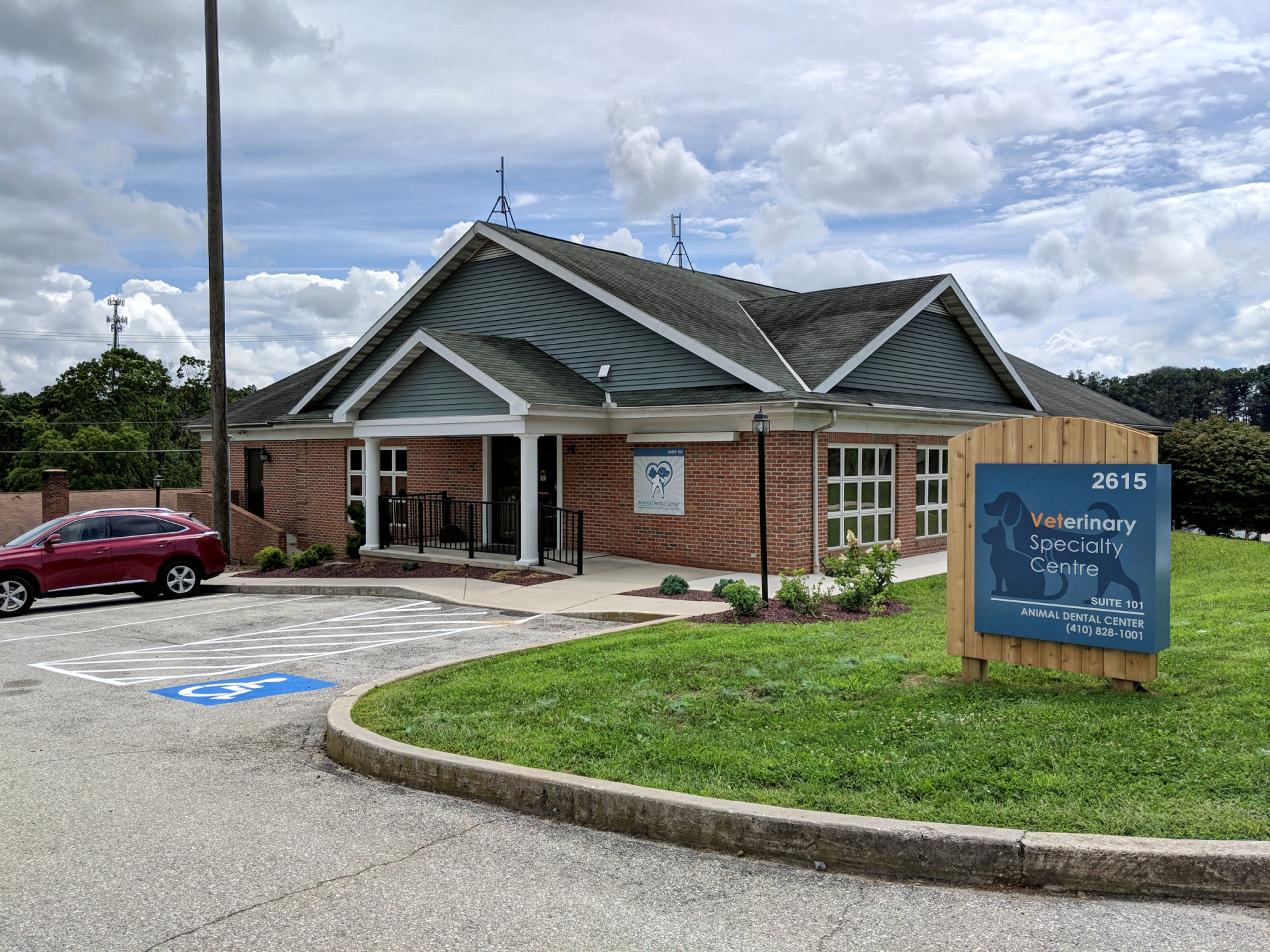 Animal Dental Center
York, PA
Call
(410) 828-1001

to make an appointment at any of our locations or click below to contact us.
Our doctors are Board Certified Veterinary Dentists™
The board-certified veterinary dentists at Animal Dental Center have the extensive knowledge, expertise, and specialized equipment to determine the extent and severity of your pet's oral disease and to provide appropriate treatment. You will have peace of mind knowing your pet is receiving a professional dental cleaning, diagnosis through radiographs and treatment of periodontal disease and other oral pathology. This treatment, usually combined with at-home daily oral homecare will also help to prevent future oral disease.