We are Specialists in Oral Surgery and Pet Dentistry
For over 30 years, our mission at the Animal Dental Center has been to provide our patients with exceptional oral care by building a trusting partnership with pet owners in a warm and caring environment. We are committed to promoting pet oral health education in order to nurture a longer and healthier quality of life for our patients.
As a specialty referral practice, we utilize state-of-the-art technology and the latest techniques in Veterinary Dentistry & Oral Surgery to provide your regular veterinary team the advanced support necessary to successfully manage dental and maxillofacial disease. Please take a moment click on the Patient Care section to learn more about some of the most common forms Oral Disease takes in our four-legged loved ones.
Our specialist team is an extension of the services offered by your general veterinarian. After treatment is complete, your veterinarian will receive a complete report on our diagnosis, treatment, and post-operative care instructions. Recheck appointments are usually scheduled two weeks later.
As a referral facility, the Animal Dental Center does not provide routine veterinary care. Any pre-operative tests to determine the pet's anesthetic health risks should be done by the referring vet; any diagnostic testing related to the oral problem will be completed by our specialty team.
Oral surgery is performed at all locations. All patients receive a pre-surgical examination and bloodwork, if required. Each pet's vital parameters are monitored using state-of-the-art equipment. Special care and medication are given throughout to reduce discomfort and promote a faster recovery.
The Animal Dental Center is the largest Oral Surgery and Dental specialty group on the East Coast. Our four (4) locations in the eastern corridor allow us to best serve patients across Maryland, Pennsylvania, Delaware, Northern Virginia and Washington D.C. For over 30 years we've worked closely with referring veterinary practitioners and pet parents in these communities to nurture a longer and healthier quality of life for our special four-legged friends. Click below to get directions to your preferred location or reach any one of our offices directly by calling (410) 828-1001.
Animal Dental Center
Towson, MD
Animal Dental Center
Annapolis, MD
Animal Dental Center
Columbia, MD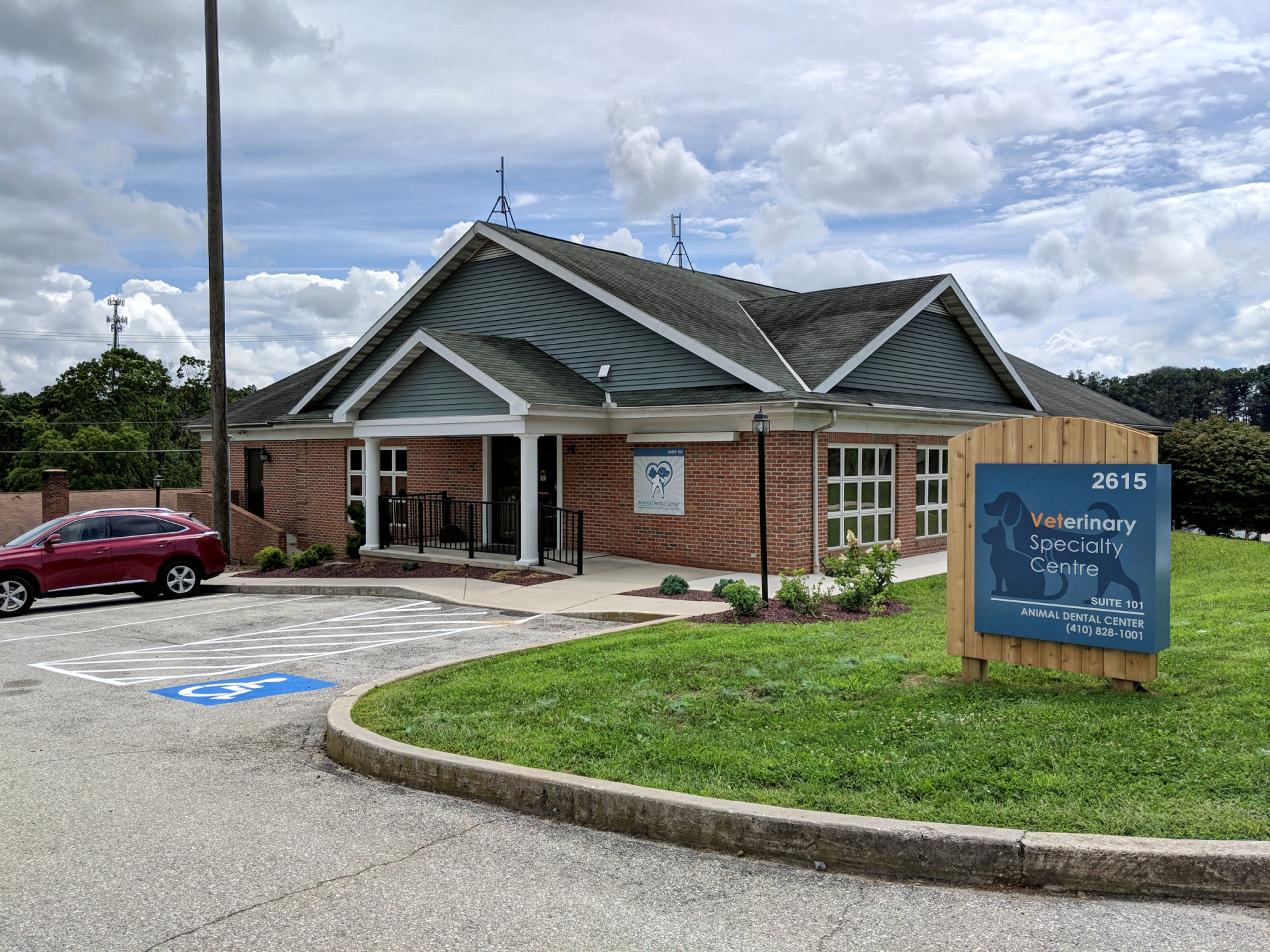 Animal Dental Center
York, PA
Call
(410) 828-1001

to make an appointment at any of our locations or click below to contact us.
Our doctors are Board Certified Veterinary Dentists™
The board-certified veterinary dentists at Animal Dental Center have the extensive knowledge, expertise, and specialized equipment to determine the extent and severity of your pet's oral disease and to provide appropriate treatment. You will have peace of mind knowing your pet is receiving a professional dental cleaning, diagnosis through radiographs and treatment of periodontal disease and other oral pathology. This treatment, usually combined with at-home daily oral homecare will also help to prevent future oral disease.